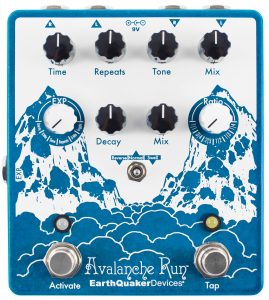 Whatever you're style, you probably use one.
It is the one thing we have in common. Effects pedals, stomp boxes, Magic little boxes, they are functional pieces of artwork and engineering.
Putting your rig together and using pedals is not just for guitarists anymore. They can be used in so many creative ways to manipulate audio in a musical and sometimes not so musical way but always a useable sound depending on the application. What happens when you plug this into that?–You'll never know until you try.
Dying for a new pedal?– Brands currently in stock:

EarthQuaker Devices
Henretta Engineering
ChaseBliss
OneControl
Red Witch
Electro Faustus
Matthews Effects
Strymon
Source Audio
Pigtronix
Keeley
Dunlop
TC Electronics
NUX
————Coming soon:
Wren and Cuff
Flattley
Custom Shutup & Play Pedals
We keep farming for more. The list keeps growing.