Recording Studio and Effects Pedal Farm
Professional Organic Pedal Farmer. Since 1976
Member and Founder-Tone Farmers Union —since 1961
One day when I was a little boy, I worked all summer picking cherries to make enough money to buy a guitar and amp. With my hard earned cash in hand, I answered an ad selling 1 Gibson SG guitar, 1 Gibson amplifier 4×12 for $300.00. Sweet deal, plus I had exactly $300.00 bucks! This sweet human also threw in a box of effects pedals, some working and some not so much. The first one that caught my eye was a bright yellow MXR Distortion +. That pedal was broken but I was determined to hear it one day. I learned how to fix it and my life has never been the same since.
We love the experience of trying out new effects pedals in the studio. We thought this would be a great thing to offer here in the Eugene and surrounding areas.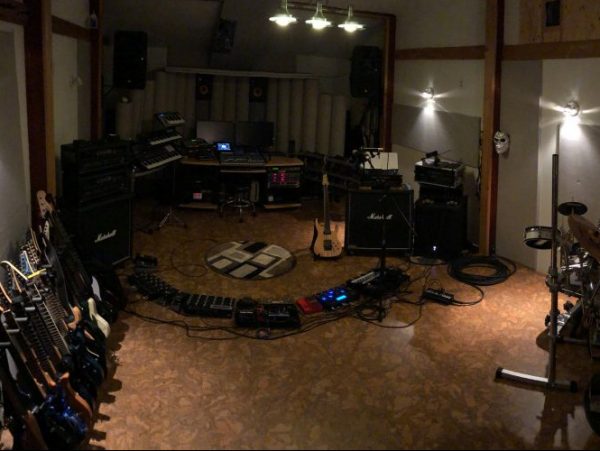 Shutup & Play Recording
Great atmosphere for recording in Peaceful Valley. Come make some noise.
Studio Recording- We record just about anything. Come over to record your next project.
Video Production- We will be recording some videos from time to time. Let us know if you are interested in being a guest on interviews and demos.
Pedalboard Consultation- When you're ready to your buy your next pedal, put a new pedal board together or put your very first board together we will help you do it right. We'll help select the right tools for you and your tone journey. We are here in your town and when you have outgrown that pedal you can bring it back home as a down payment on your next tone adventure. We understand.

The Pedal Farm
Every day it grows.
Dying for a new pedal? Brands currently in stock:
EarthQuaker Devices
Walrus Audio
Source Audio
TWA
Wampler
Way Huge
Animals Pedal
Friedman
Outlaw Effects
Catlinbread
Henretta Engineering
OneControl
Red Witch

Strymon
Pigtronix
Dunlop
Matthews Effects
Electro Faustus
NUX
Coming soon->
OBNE
JHS
-We keep farming for more. The list keeps growing.